Freelance Web Designer / Graphic Designer / SEO !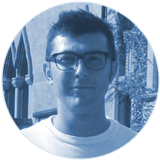 Hello, this is Roberto Marzocchetti's portfolio. Have a look !
I'm enthusiastic, motivated freelance web designer... Graphic designer and Seo specialist as well.
I spend most of my time designing and building websites like this one. I like beautiful code and clever design. Here I present my ideas. I am particularly good at interpreting briefs, finding the best solutions
and translating them into concrete project plans. Definitely i love my job !
Find out more about me, browse my portfolio or contact me. For Italian People : Web Designer Freelance

How a plan sets up !
analysis & strategy

1

Information content

2

Visual Design

3

Engineering

4

Seo & Marketing

5
skills
Legend:
Photoshop
XHTML
CSS
JQuery
Illustrator
InDesign
Wordpress